Sara Lucia is grateful to be an OPAL homeowner. She attributes the affordability of her home as an important part of why she and her husband have been able to make some needed changes in their lives. Most recently, it has given them the opportunity to "change jobs, spend more time as a family, [and] show our kids that it's okay to make changes in your life that you need to make."
You've likely met Sara and her husband Jon Chappelle, and if not, you've probably had one of their sandwiches. The pair created a number of mouthwatering combinations at their former Eastsound restaurant Voyager. Many islanders were sad when they decided to close their doors last fall, but for Jon and Sara, selling their restaurant was the right decision.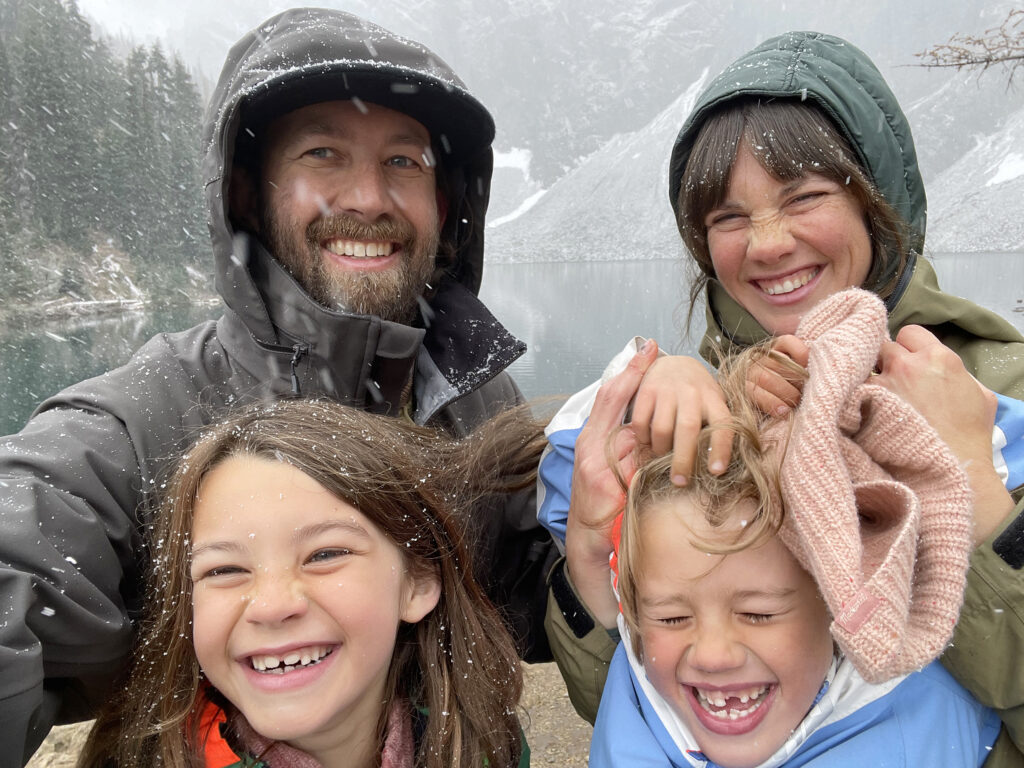 "Our business was really successful – Jon and I have always worked together well – but it was too taxing on us as a family. "
Jon Chappelle and Sara Lucia with their kids.
Being small business owners was particularly challenging with two active young children. Shuffling between closing shop for the day and getting their son and daughter to after school activities was tiresome. They finally decided that rather than support a growing business, they wanted the time and energy to support their growing children.
The couple have since taken on new interests and professions. Jon is now working with Rainshadow Solar and Sara is taking classes to become an elementary school teacher, while also subbing at the public-school. Having a home with an affordable mortgage payment has given them room to make these choices without being overwhelmed by a huge financial burden. It also allows them more time to enjoy activities together as a family.
I feel really really fortunate, and lucky, and grateful to have an OPAL home so that I can make happy, healthy choices for our family.

Sara Lucia