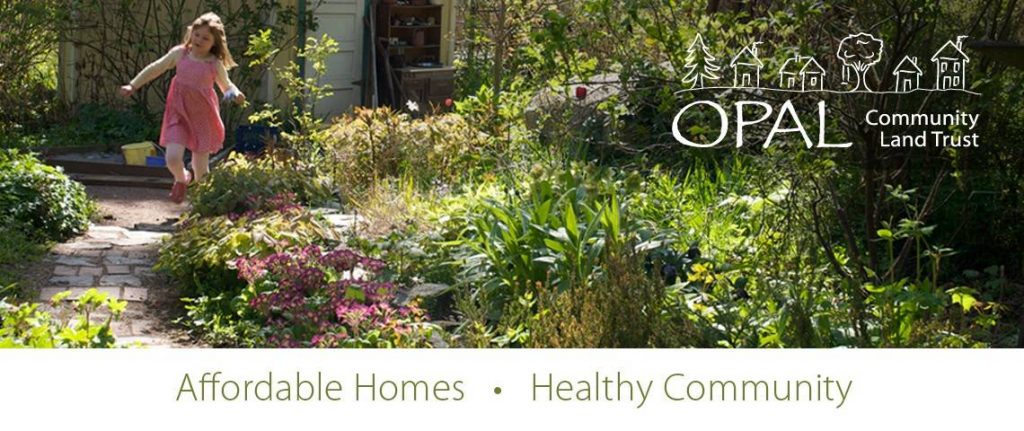 Click here to read the entire story by Colleen Armstrong, The Islands' Sounder.
OPAL Community Land Trust's 45-unit rental project is inching its way closer to completion thanks to a major donation from the Orcas Island Community Foundation.
After an in-depth assessment and board discussion, the foundation chose to pledge $250,000 to the April's Grove development on North Beach Road. The money is from a legacy gift left by the late Bob Henigson, and is contingent upon all other funds for the project being in place.
"This is 10 times bigger than anything we have done," said OICF Director Hilary Canty. "We see housing as a critical need in this community. The OPAL project is shovel ready: they have the land and the plans. They just need the money."
The land trust also needs to collect $450,000 in pledges and/or donations by Jan. 15, 2018 in order to make the deadline for its Federal Low Income Housing Tax Credit application. OPAL has budgeted a total of $1.3 million in funds from private donations, and if the state legislature does not adopt a capital budget, that amount will increase to $3.1 million. The tax credit program requires 50 percent of private donations to be raised or pledged by the application deadline. Donors can give now or have until 2021 to pay. Pledges can be made online at www.opalclt.org, by email opalclt@opalclt.org or by calling 360-376-3191.