The last two years have provided OPAL with the opportunity to conserve long-term rental housing on the island.
Nineteen affordable rentals, at Northern Heights across from the library and on Mt. Baker Road near the airport, came on the market in 2021. With some timely help from you and other supporters, OPAL purchased the properties so they would continue to provide affordable housing.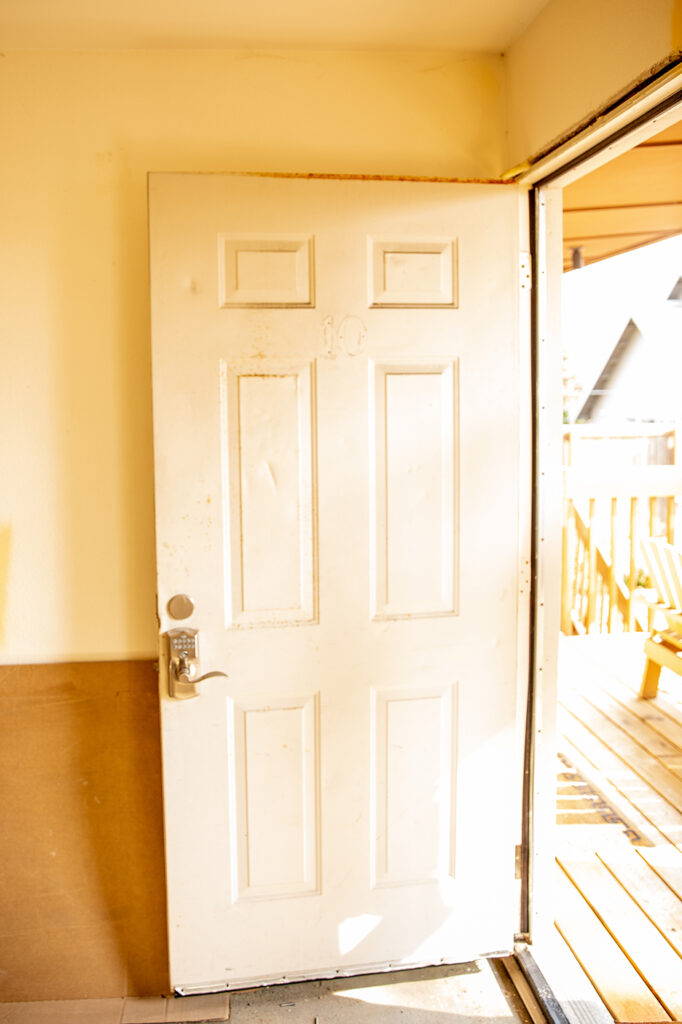 Now your gifts are working hard to produce healthier, more energy-efficient spaces for people to live. OPAL is in the process of renovating these apartments, unit by unit, with an already-completed "loaner" apartment at each location where current tenants can reside while their apartment is renovated. The updating of these rental homes aims for decades of continuous sustainable and affordable comfort.
These upgrades go beyond the building code and set a higher standard. This includes adding such things as heat pumps, all-electric kitchens with new appliances, new flooring, new insulated windows, cabinets and interior doors where needed, and providing aging-in-place features such as bathroom safety grab bars.
---
Your gifts are working hard to produce healthier, more energy-efficient spaces for people to live.
---
In the process, some challenges have emerged, none alien to older housing, but all requiring immediate attention. That means taking on tasks like installing an entirely new septic system at the Mt. Baker property.
In addition, there has been work to mitigate hazardous conditions. This includes such things as asbestos tucked away under a kitchen sink, hazardous substance detection that required complete removal of wall and ceiling surfaces in one unit, and the presence of black mold (more than could be seen on inspection for purchase) that was revealed as floors and wall surfaces were upgraded.
None of this will surprise you if you've been through your own renovations. It just requires everyone to be flexible, and sometimes creative. As OPAL remains dedicated to the goal of getting it right for the long haul, we appreciate your support in providing permanently affordable, ecologically sustainable, comfortable and healthy homes for residents.