Steps to Apply to Rent an OPAL Apartment
To apply for an apartment at Lavender Hollow, call 360-376-5479 or send an email to lavender.hollow@ad-west.com.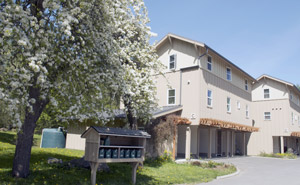 To apply to rent at the Reddick Apartments:
1. Determine that you are eligible.
2. View apartments for rent.
3. Review the house rules.
4. Submit a Rental Application.
To be notified when applications become available for April's Grove, provide your name and email address to office@opalclt.org or call the OPAL office at 360-376-3191.