Kidder Way Townhouses
10 New Homeownership Opportunities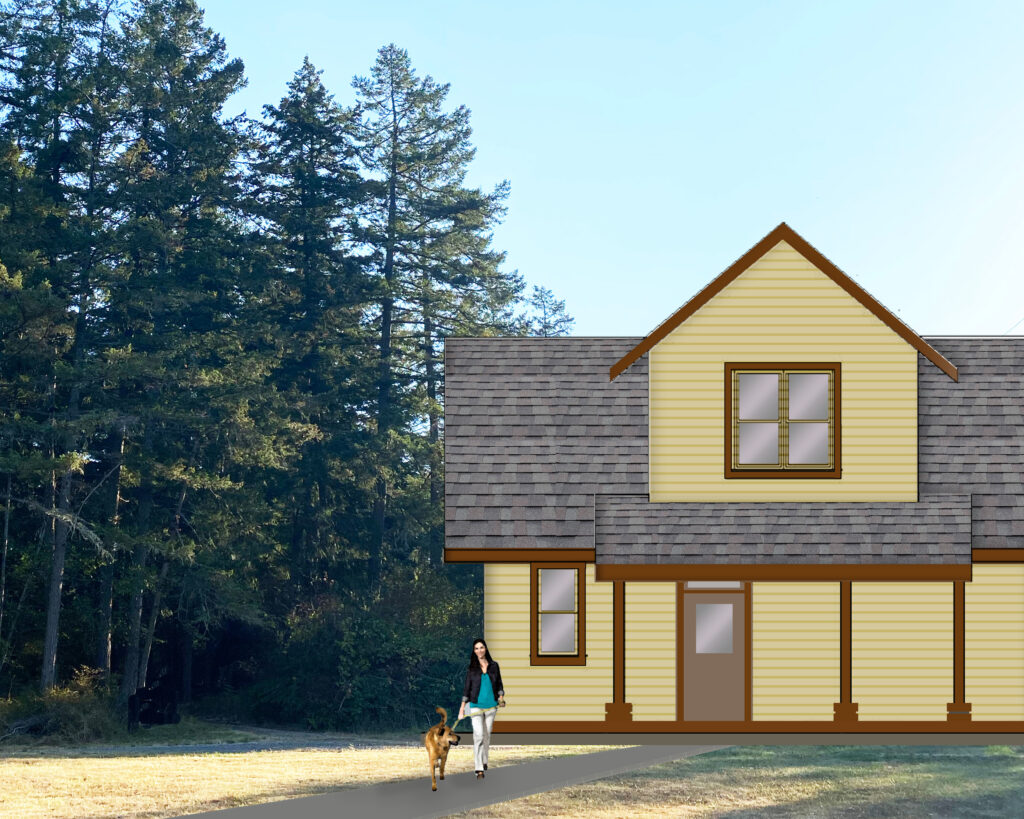 More than forty families are pre-approved to purchase an OPAL house. That means they have taken all the steps. These are islanders who work in construction, landscaping, housekeeping, healthcare, restaurants, hospitality, customer service, teaching, automotive and office/retail. They are ready for the stability and security of owning a home.
The Kidder Way property is in a great location. Located next to the Medical Center, it is about a half mile from the center of Eastsound and within easy walking distance to the Public School. Steve and Rita Bailey sold the property to OPAL at a discounted price in 2018.
OPAL is working with architect Bill Singer of Environmental Works and civil engineer Mark Buehrer of 2020 Engineering on designs with the following features:
Foundations, pervious pavement and rain gardens to reduce constructed systems for stormwater detention,
Shared EV Charger in the parking lot,
Bedroom and bath on the ground floor for accessibility,
Heat pumps and heat pump water heaters for energy efficiency.
The total estimated cost to build the ten houses is $5.6 million.  Because costs to build on the island are so high, and wages are so low, the homebuyers' mortgages will cover about 35% of the cost. OPAL has applied for grants to cover nearly $3 million, leaving just under $1 million that we hope will be funded by individual donors.
Will you help add ten more permanently affordable homes to Orcas Island?