What better use of old island acreage than to provide food, shelter and support for folks who are living here?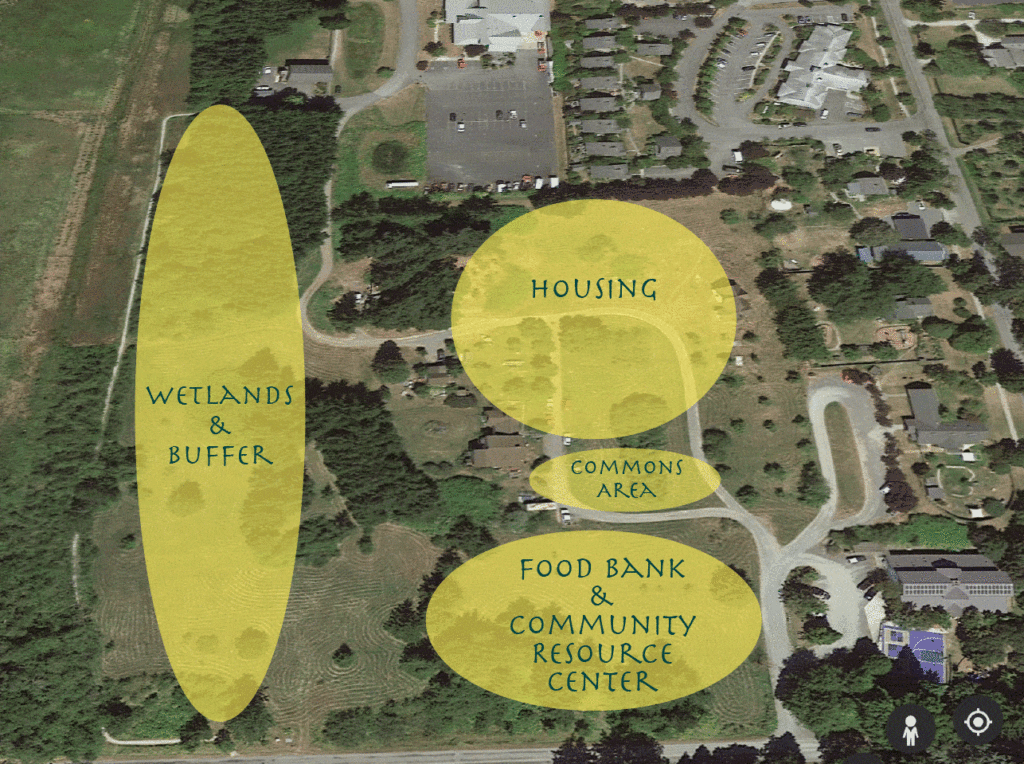 Preliminary outline on the property use by each organization
It's a rare opportunity with great potential for good:  
Eleven acres for sale in Eastsound. 
More low- and very-low-income rentals close to jobs and services.
A permanent, expanded home for the Orcas Food Bank.
Convenient access to support services from the Orcas Community Resource Center.
A Day Use Center for islanders who are living in unstable or substandard situations — with showers, laundry, mailboxes, internet and skilled staff.
OPAL is collaborating with the Orcas Island Community Foundation, the Food Bank, the Community Resource Center and the Coalition on Homelessness on Orcas to convert the last portion of the Lavender Family Farm into a community resource that answers the needs of low-income islanders.
"There are fewer and fewer places for year-round residents who are at the low end of the income scale to live," explained Lisa Byers, OPAL executive director. "This is a coordinated community response that addresses the needs of folks who are at risk of homelessness, or who are already living without adequate shelter, or who are struggling economically."
This is needed, it's collaborative and it will improve life on Orcas for everyone.

Lisa Byers, Executive Director
OPAL's role will be to build and manage 15 to 30 apartments for those who are without shelter or inadequately housed. Beyond an affordable place to live, residents will have access to a range of supportive services.
There will be cost efficiencies in building everything at once, with construction funding coming from county, state and federal programs as well as private foundations and individuals.
Funds to buy the property must be committed by May 1. To learn more about the scope and timeline for the project, contact Lisa Byers at 360-376-3191.
-Written by Vicki Brems, OPAL Committee Member