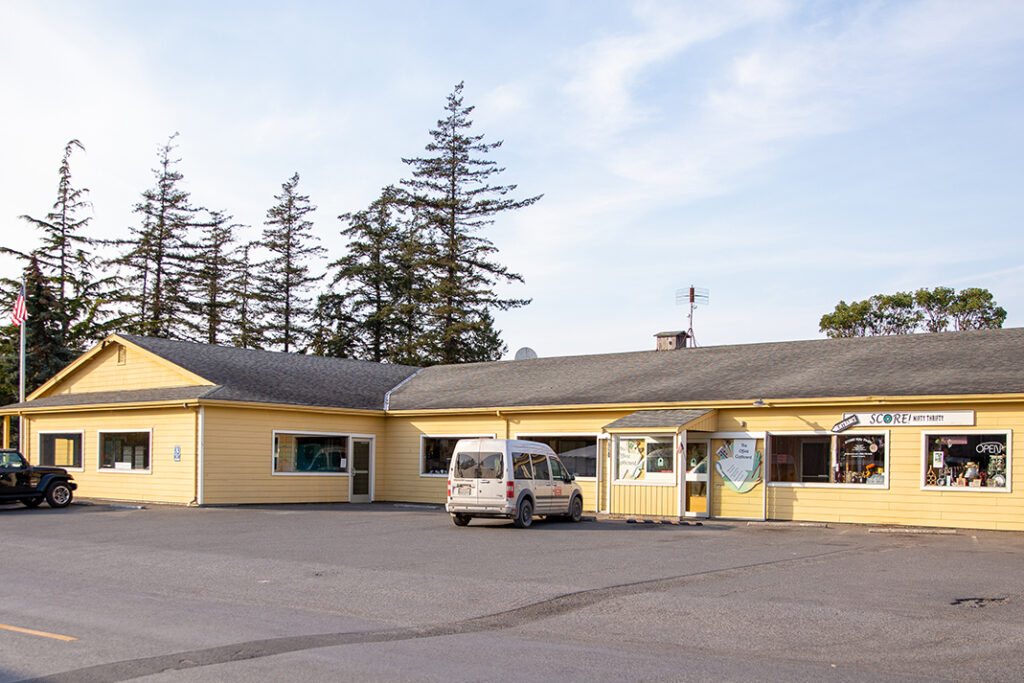 Puget Sound Cooperative Credit Union (PSCCU) recently purchased the building at 221 A Street in Eastsound, where the post office is located. The credit union wants the current business tenants to remain in the building and plans to establish a retail branch for the credit union on the same property.
PSCCU also wants to help the community with a critical need, which is housing. There may be the potential to provide rental housing on the property for individuals who could live and work in town; perhaps reducing or eliminating the need for a car.
If housing could be included as part of the project without using government grants, then the rentals could serve any income level. This would create housing for anyone who needs a place to live but can't afford what is available in the traditional market.
OPAL and PSCCU have agreed to work together on a feasibility study for the property. Can the site be redesigned to accommodate the existing activities with housing on an upper story? To explore options, PSCCU and OPAL will work collaboratively with an architectural firm to evaluate the possibilities.
Stay tuned for updates!
Founded in 1934, PSCCU is a not-for-profit member-owned financial cooperative that offers traditional banking services and has been a leader in making loans for energy efficiency projects.