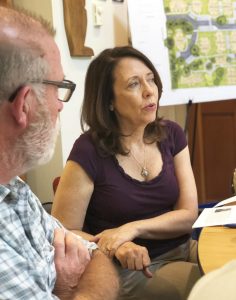 On Friday, August 10, Senator Maria Cantwell held a roundtable discussion at the OPAL conference room to find out more about what affordable housing issues we face in San Juan County. Along with the Senator and her staff, the roundtable was attended by OPAL staff, a few board members and residents, San Juan Community Home Trust, San Juan County's Affordable Housing Coordinator and local news media.
Topics ranging from who is in need of affordable housing in the San Juans to the Low-Income Housing Tax Credit  and the upcoming vote on establishing a San Juan County Home Fund were discussed.
Click here for the Islands Sounder story.