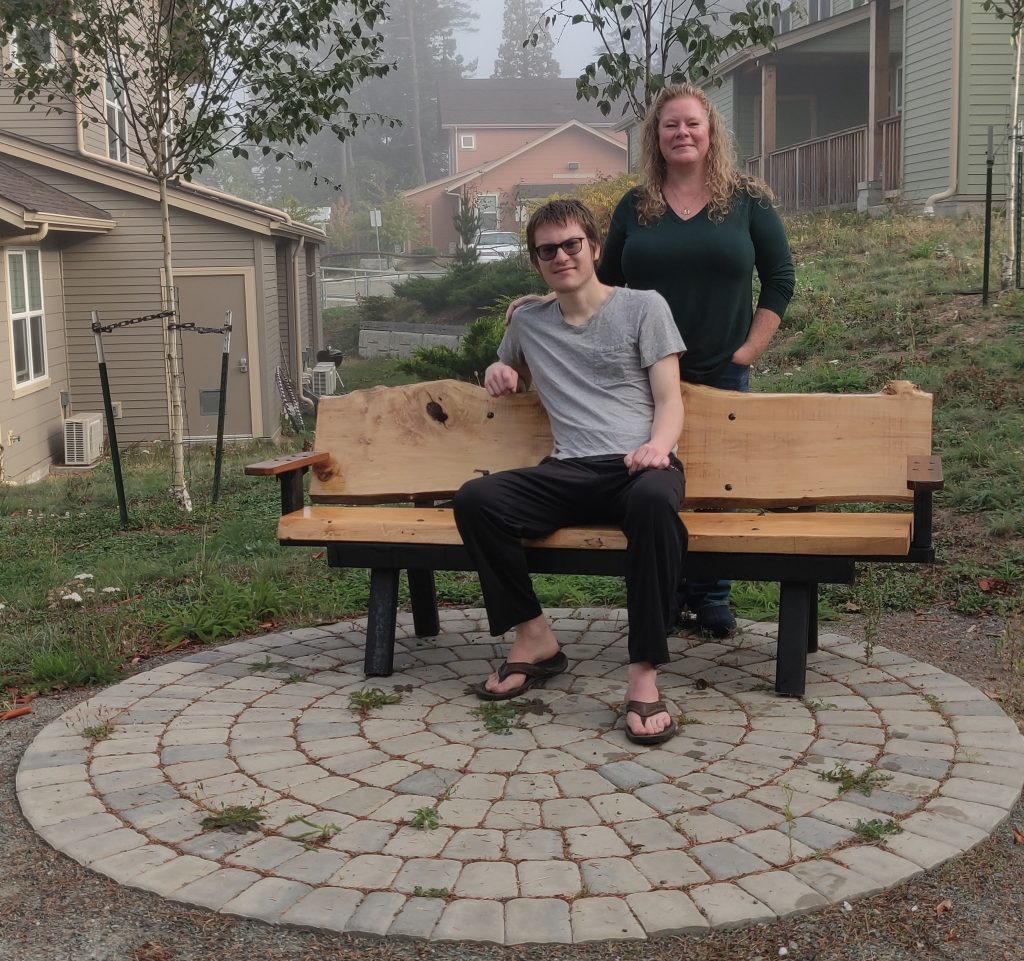 Maddox Davis's senior project in his 2023 Civics class, taught by Phil Comito, was something he wanted to be special. As he began research to build the bench for an Eastsound park, he recalled an empty space at April's Grove in the landscape designed by Robin Kuklick.

Prior to settling on his final design, Maddox explored many styles and designs of benches. He eventually chose a live edge board of maple and another of cedar. He wanted a black metal frame for the bench. His grandpa, Ron Griffin, helped him throughout the entire process.

The two of them sorted through Ron's collection of wood, recycled steel, and much more at Ron's landscaping business. Amid their search, they discovered some leftover Epa wood, which they decided would make perfect arms for the bench. Erin estimates it took 45 to 50 hours to build the bench after school and on weekends. And created a lifetime of memories.