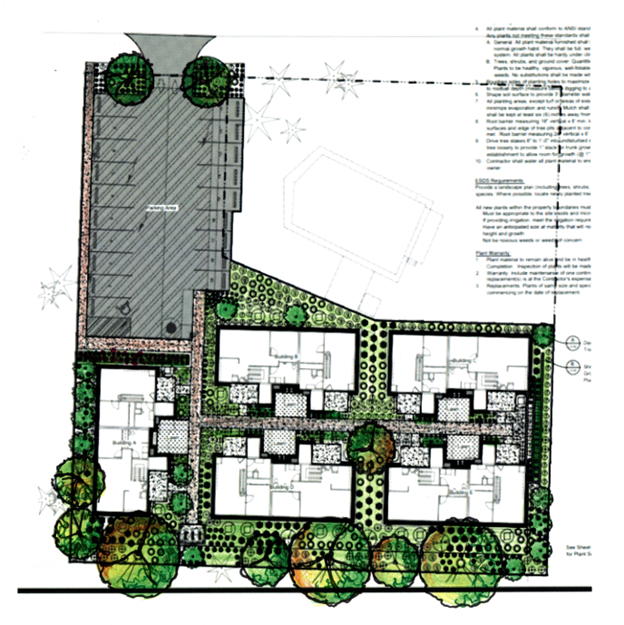 After two years of planning, designing, and fundraising, construction of this small neighborhood of townhomes off Mt. Baker Road will begin early next year. "We're deeply grateful to everyone who has contributed to make this possible — the state Housing Trust Fund, the county Home Fund, and the more than 100 individual donors who have given so generously," expressed Lisa Byers, OPAL executive director.

This fall, while land-use and building permits are being reviewed, the contractor bidding process is underway and one final grant application has been submitted to top up funding for what is OPAL's first new construction of ownership homes in 10 years. With 40 pre-approved applicants waiting to buy an OPAL home, OPAL is innovating again with this new housing cluster. The development comprises five duplex-style two-story buildings. The mix will include five one-bedroom residences with lofts and five two-bedroom homes. Because of the duplex structures, this is OPAL's first condominium project.

"We've taken advantage of everything we learned in building April's Grove to make each home attractive, comfortable, healthy, and efficient," explained Byers. Completion is anticipated by early 2025.