Bartel Road – A Rare Opportunity
For the character and vibrancy of Orcas to thrive into the future, the island needs more affordable housing.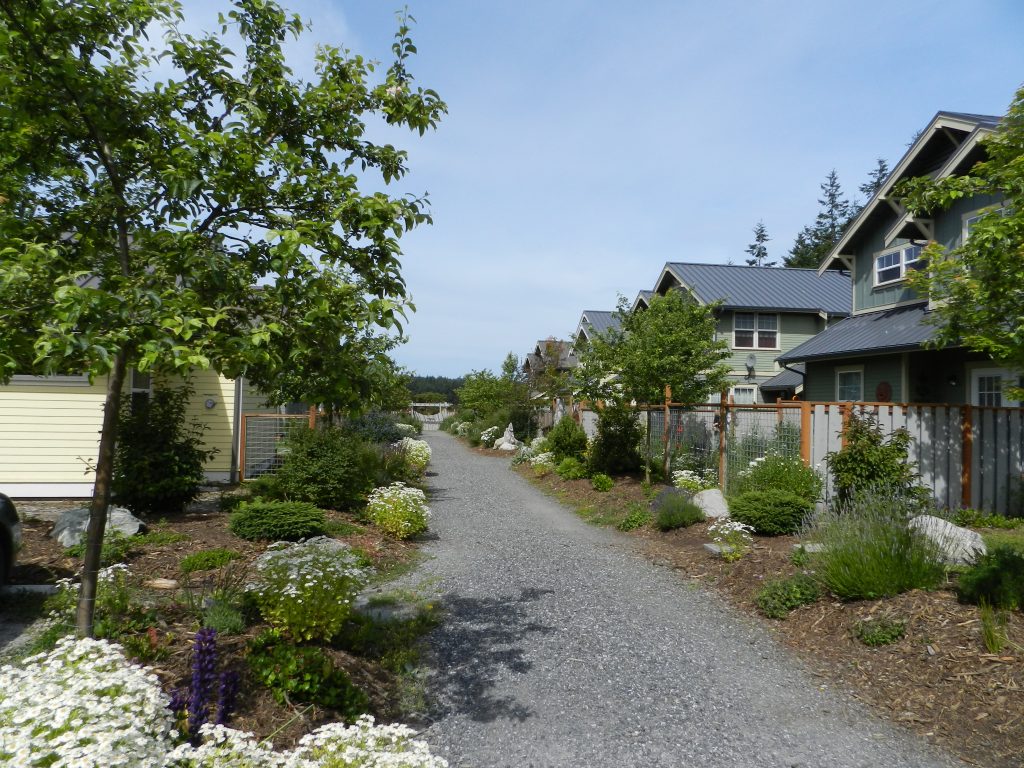 Suitable building sites are:
difficult to find;
costly to buy;
essential to meet our community's housing needs.
The demand for OPAL homes remains high
As many as 34 island households are ready to purchase a home.
As many as 90 households are seeking a rental.
These are on top of the 45 households who will move into April's Grove, OPAL's new rental neighborhood this year.
A once in a generation opportunity to buy suitable land
OPAL has signed a purchase and sale agreement for a 30-acre property on the north side of Bartel Road. This parcel is within walking and biking distance to Eastsound village, and is perfectly suited for clusters of homes separated by woodlands with areas for food gardens, playground and renewable energy production.
Architect Bill Singer's conceptual illustration of a potential layout for the property: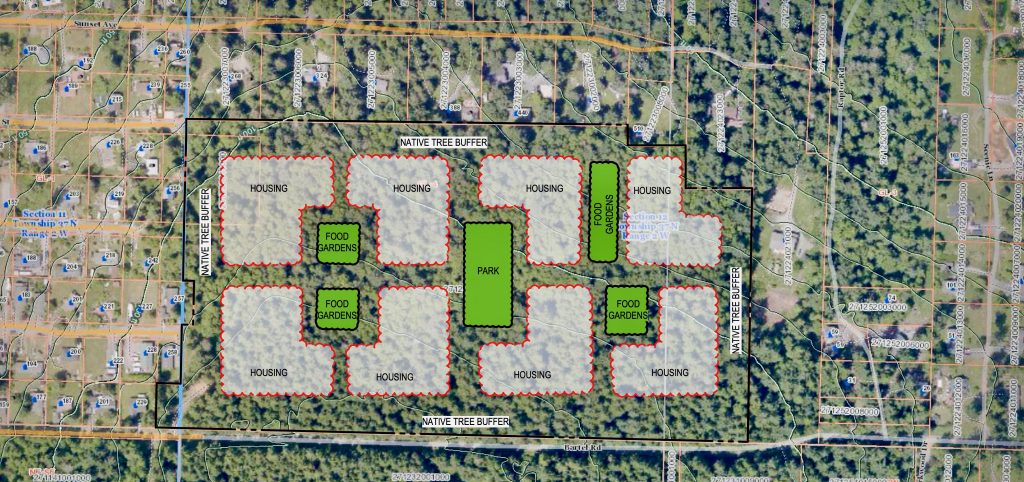 OPAL has been meeting community needs with attractive, durable homes for 30 years.
This year OPAL's portfolio will include 109 ownership homes, 75 rental homes, 3600 sq. ft. of rental office space, four community gardens, and a social impact loan fund capitalized at more than $1 million.
For more information on the Community Land Trust model and the specifics of what OPAL does, click here.
Help make Orcas more resilient in the future
You can play a pivotal, decisive role in this once-in-a-generation opportunity to leave an enduring legacy for Orcas Island. Of the $950,000 needed, OPAL supporters have pledged $700,000, leaving just $250,000 left to raise.
A gift to OPAL is a gift to the community of LAND that ensures perpetually affordable homes for PEOPLE now and into the future.
Please give now and give generously before November 15, 2020 to provide the future legacy of permanently affordable homes for Orcas island families.