Field Day & A Gala OPAL Evening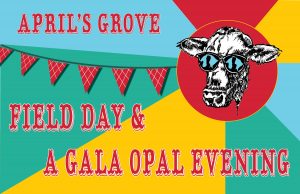 Saturday, June 29, 2019
Orcas Center
Field Day: Noon – 4:00 pm
A Gala OPAL Evening: 5:30 pm
Join us for a day of fun to help April's Grove cross the finish line!
The festivities will begin with an afternoon of food, games, live music and fun! Entry is by donation, so come have a hot dog, get your face painted, listen to some local live music and compete in a game to help April's Grove!
The day will finish with the Gala OPAL Evening you know and love. Come join us for a delicious meal, followed by a dessert dash and ending with a paddle raise to support permanently affordable housing on Orcas. Tickets $125 per person.
To reserve tickets, call 360-376-3191 or complete the online reservation form below.
Early Event Sponsors:
Island Market, San Juan Insurance, Islanders Bank, Washington Federal, San Juan Propane, Bossy's Feltworks, Island Excavating, The Chamber Music Festival, Doe Bay Fest, Imagine Festival, Orcas Island Film Festival
Purchase Tickets for 'A Gala OPAL Evening'